On July 23,2022 I had the honor of playing with Chris Stapleton at Wrigley Field.  Being a die-hard Cubs fan getting to roam Wrigley Field that day & night was a dream come true.  Thank you Chris for the privilege.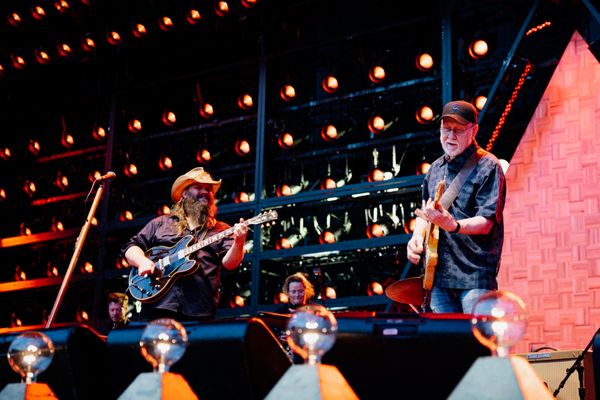 Photo by Andy Barron
Here's an excerpt from the Chicago Sun-Times on Sunday, 7.24.22.

"We're all family here, and this is legendary," said Maren Morris at one point. And most of the night felt that way, such as when Stapleton brought out his "hero" for a one-night-only appearance: frequent songwriting partner Mike Henderson, a quintessential part of the bluegrass band the SteelDrivers in which Stapleton got his start. 
Their performance of "Midnight Train to Memphis" showed Stapleton at perhaps his most comfortable on vocals and guitar, still so tethered to his roots even as he has expanded into newer crossover territory in the past few years working with pop stars like Adele and Justin Timberlake.